O meu verdadeiro gift natalício.
Xiiiiiiiiiiiiiii, buddy há quanto tempo eu não ouvia nada de tão bom.
Continuas a conhecer-me como as palmas lindas das tuas mãos.
Isto
tem o que nós gostamos e só tu e eu sabemos.
"Kids always be kids", como nós fomos...e é a isso q me agarro qd não há mais ninguém à vista e tu andas por aí a voar no teu "real flight".
Onde vais tu arranjar estas coisas?
Foi a melhor coisa q me deram este Natal.
Simples, verdadeira, genuína, sem floreados, dura, sincera e com um travo a "back to the raw" que me deixou altamente revigorada por mais simplórias, agressivas e amargas q sejam as letras dos putos.
Quem diria que isto, "simply mix aspects of modern Rock, Punk and Metal with other genres such as Dance, Euphoria, Trance and Electronica", haveria de se pegar tudo?!!!
Quem é que tinha atitude, P.? Nós P.!!!
Lembro-me das entediantes coisas q fazíamos numa frequência parecida com esta: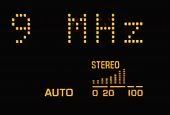 : )
Mas só tenho saudades de ti, de nós.Aliás, sinto saudades de mim numa altura que já não sei situar bem.
Percebes?
Eu sei que sim.
'Anything Can Happen In The Next Half Hour' parece-me um excelente título para final de ano, bem como 'ok time for plan b'...
Até já, buddy boy.